Disaster Restoration Syracuse
Sometimes accidents occur in your home, and when that happens the disaster restoration Syracuse team at 911 Restoration Central New York is here to aid you in a quick recovery.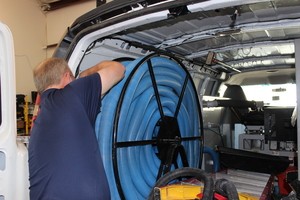 The safety of you and your family is of the upmost importance. Second chances and new beginnings is what we are all about.
Therefore, be rest assured that we will make things right. You will enjoy the comfort of a safe home once more. That is the fresh start we bring to every job.
Free inspection
Available 24/7/365
Same-day service
Licensed, bonded, and insured
The fresh start is that promise to you. Whatever accident you have faced is a thing of the past, and we guarantee you that the future is going to be renewed and invigorated with peace of mind for years to come.
The 911 Restoration team is on standby, ready to deliver you a fresh start, so give us a call today!
Repair: From Hurricane to Storm
The disaster restoration Syracuse team is IICRC certified in order to guarantee you that everything is going to get better.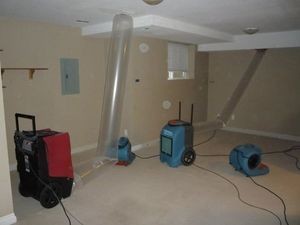 After a disaster, water and debris may have find themselves in your living space. They could have been carried into dark little secluded corners, so it best to call us as soon as possible. The reason being is that we show up with everything required of home restoration.
For example, in a hurricane, or any other storm with violent winds, flooding and roof damage will occur. Although superficial pooling could be removed, things like sheetrock panels, basements, subfloors, and insulation can retain water. When we show up, we set up infrared cameras that allow us to find trapped moisture.
Removing all the water and waste is simple. We set up our wet vacuums that pump out water, and it is safely disposed of. As your safety is our number one priority, we remove any debris or damages as well.
After that, we set up air tight lines to blowers and dehumidifiers that allow ventilation in. They decrease ambient humidity, so that evaporation time increases.
This means situations like mold infestations are never allowed to start. We are all about peace of mind at 911 Restoration Central New York, so call us for yours.
Disaster Prevention is Easier than Restoration
Our work focuses on restoring your comfort and your home. We are good at our jobs, but what is better than that is never having your tranquility robbed from you in the first place.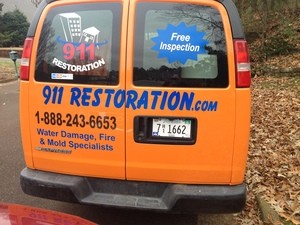 For this reason, preventative maintenance is always going to be easier than restoration.
Therefore, our techs want to impart to you some advice to avoiding one of the most reoccurring accidents in New York, and that is pipe bursts due to cold fronts.
The freezing point of water is about 32 degrees Fahrenheit. So, when the National Weather Service issues a free warning, then homeowners should begin preparing their home.
The easiest recommendation is everyone should set their thermostat to at least 50°F; however, as some parts of the home lack insulation or ventilation, then pipes can still become solid.
Therefore, an additional trick is to keep a valve open, a faucet works, in order to keep water moving. A liquid in motion is harder to crystallize than one that flows.
Moreover, providing snap on insulation or a heat lamp will allow plumbing to stayed thawed. A combination of all these techniques will guarantee that you avoid a burst.
If one were to occur, as accidents do happen, then call the disaster restoration Syracuse team at 911 Restoration. We will be there fast.
Serving the communities of Auburn, Aurora, Baldwinsville, Brewerton, Bridgeport, Camillus, Cayuga, Central Square, Chittenango, Cicero, Clay, East Syracuse, Fayetteville, Fulton, Galeville, Hamilton, Hastings, Hubbardsville, Jamesville, Liverpool, Lysander, Madison, Marietta, Manlius, Marcellus, Mottville, Parish, Poplar Ridge, Sherrill and surrounding areas.