Water Damage Hubbardsville
When homeowners are in need of extensive water cleanup they can depend on the water damage Hubbardsville agents at 911 Restoration of Central New York to provide them with the help that they need.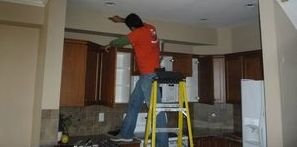 We are IICRC certified to handle any water disaster thrown our way, and will always use the latest water extraction and drying technology to get the premises completely restored.
Our water damage Hubbardsville specialists are available 24/7/365 to assist you literally anytime you discover water damage in your home. Even if it is the middle of the night, we will arrive within 45 minutes.
It is important to arrive quickly, because the longer water sits on a property the more problems may unfold, including rotting wood and mold growth. Once we get on the scene we will  provide you with same day services.
Call our water damage Hubbardsville pros when you discover invasive water on your property and we will provide you with a free home inspection today.
Prevent Your Home's Pipes From Freezing
Before the winter hits, it is important to take measures to keep your plumbing from freezing over. This way your pipes won't burst and cause a flood in your home.
To keep your home dry during the winter, our water damage Hubbardsville techs want you to take the precautions below:
Drain all the water from your swimming pool and sprinkler system lines.

Remove the outdoor hoses from the water line and drain all the water out of them. Drained all the water inside the hoses, this way there won't be any remaining water in the pipe to expand and cause a pipe break.

Check the basement, crawl space, attic, garage, and under the kitchen sink and inside bathroom cabinets for pipes and insulate them.

Insulate your water pipes with a pipe sleeve, heat tape or a heat cable to provide protection from the cold in areas of the home that usually freeze.
Your safety is our first priority, and we want to make sure that your home stays protected against pipe bursts all year long, so call our water damage Hubbardsville operation when you need help with any type of plumbing issue today.
Keeping You Satisfied During A Water Disaster Is Our Job
If you want a thorough cleanup job done without any of the hassle, then our water damage Hubbardsville techs are the workers you want to hire for your water emergency.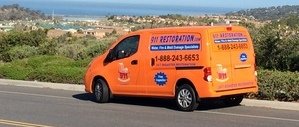 We want to make this whole process as easy as possible, which is why we handle all the logistics of the remediation for you, including filing your insurance claim.
Our experts recognize how trying a time like this can be, and that is why we walk our clients through every step of the process.
With so many years of experience in the field, our water damage Hubbardsville operation knows exactly what information you insurance provider needs to get you the full coverage you deserve.
Our water damage Hubbardsville techs at 911 Restoration of Central New York will always offer affordable prices for all flood and leak damage restoration services, so call us today!