Snow Storm Syracuse
https://www.911restorationcentralnewyork.com/mold-removal/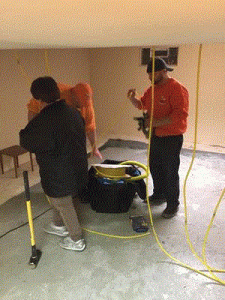 A drastic drop in atmospheric pressure causes what is known as a bomb cyclone. Much like a hurricane, the effects of a bomb cyclone have a huge impact on our every day lives.
Roads can close, schools with shut down, flights will cancel, and property owners will encounter repair damages.  If you are a property owner and find a pipe burst, water damage or mold growth in your home, call the snowstorm Syracuse experts.
Our IIRC certified technicians are experienced and specialize in all water damage and mold removal repair solutions. Offering same day services and a comprehensive range of repairs, you can count on our team for situations including:
Water extraction
Snow removal
Mold remediation
Pipe bursts
Roof leaks
Wind damage
Extreme and cold weather conditions can have an effect on your home, property and family. If you have water damage, don't prolong your repairs. It takes no more than 48 hours for mold to grow in a pool of stagnant water.
Once you have mold, you will need to endure the mold removal process, which is completely different than the water removal process.
If you have either situation inside of your property especially during a snowstorm or blizzard, call the snowstorm Syracuse pros. Available 24/7/365, our crew will arrive fully geared and prepared within 45 minutes of your initial call.
Protect Your Home From A Bomb Cyclone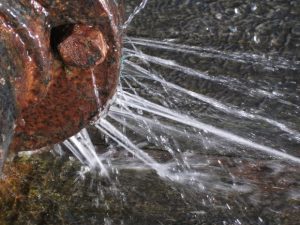 During freezing conditions, many things can stop working as a result of the bitter cold. To keep your momentum going, our snowstorm Syracuse offer some simple and unique tips.  You can use a lot of the resources you already have. For example:
Potatoes: The sugar in a potato will create a barrier on window, it will help to keep them from freezing
Hand sanitizer: If a door freezes shut you can use hand sanitizer to unfreeze the locks
Ceiling fans: Keeping the speed on low will help to pull heat down from the ceiling, keeping your home warm
Some simple items in your home will help potentially help you save thousands of dollars in repairs. So, be sure to conduct annual visual inspections around your property and during the cold season, take extra measures to preserve the structure and integrity of the home you have built.
If you are home or property owner, be sure to call the snowstorm Syracuse pros with 911 Restoration Central New York.
During  A Snowstorm Customer Service Is our Number One Priority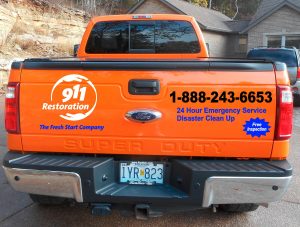 Cold conditions can cause frustrations to any human, but encountering an expected flood in your home in the midst of freezing conditions can be even more overwhelming. This is why we pair every customer to a certified and experienced project manager. From helping you understand the onsite water damage and mold removal repairs to breaking down what your insurance policy covers, our team will help you from the very beginning to the very end.
Regardless of what you need, whether it is water extraction, mold removal or even sewage backup, our team can handle all disasters in the most intense conditions.
Call the snowstorm Syracuse pros with 911 Restoration Central New York for immediate repair solutions and a Fresh Start!