Water Damage Restoration Syracuse
Water damage is something that Patrick LaPage owner of 911 Restoration Central New York knows extremely well. This is why he can take on water that would have otherwise utterly ruined anything that it came into contact with.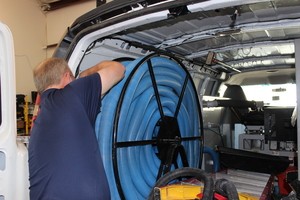 From your drapes to your dream home to everything drowning in between, Patrick and his teams of experts are highly trained and certified to deal with anything, even the emotional damage that is caused by such events.
Anyone can be an unfortunate victim in the battle against water without the help of professionals like Patrick who deeply care and are truly capable of stopping it.
Patrick and his teams of extraction professionals are fully equipped to take on the worst that any sort of weather, or man-made catastrophe can dish out.
Patrick is a total expert when it comes to water damage restoration work. But additionally he and his teams are also total experts at easing the tensions of those facing such disasters.
With quality professionals, completely invested in making your home a safe and comfortable place to live in again, there is no kind of disaster that you as a homeowner will ever have to fear again.
With Patrick on your side, all is well, so just give him a call today!
Patrick Puts It Right
With water damage there is no time to waste in any situation, and this means that quick work can not only save a home and headache, but also huge amounts of cash too.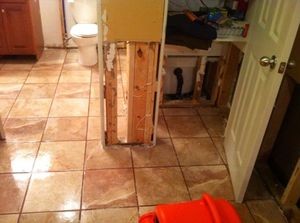 Here are some aspects of his quality work that sets Patrick apart:
Total dedication to customer care and support.
Available and ready for anything 24/7/365.
More than capable of calming any situation down quickly.
Prepared for any catastrophe and can arrive within 45 minutes of a call.
Lingering in a water damage crisis makes the costs soar, and to prevent this Patrick and his teams of highly trained and IICRC certified experts who will take care of any sort of issue.
From a sewage backup to a fire and smoke damaged building, Patrick and the teams can get on-site and straight to work within minutes of the emergency response call.
This is key when it comes time to save your home from total loss during such events. If you have any type of disaster situation afoot, then give Patrick a call now and it will be taken care of immediately!
A Story of Water Damage Turned Around
Patrick and his pro crews have encountered all manner of water damage and mold in their time and this is why they are such pillars of the community in terms of keeping people and homes safe from such nightmares.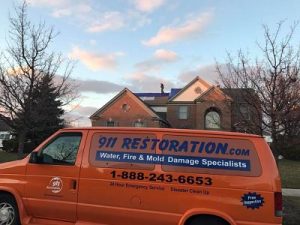 In some cases Patrick and the teams he works with have to do double duty, to alleviate the psychological pressure of a water damage event taking place in their home.
To keep people off the edge, Patrick and his crews restore trust as much as they restore homes.
Patrick and his team of dedicated and highly qualified specialists know how unfortunate a fire, sewage backup or flood can be, and this is why they train regularly for any type of disaster scenario at all.
If your home is a moldy infestation and you're worried if it will ever be the same again, Patrick and his water damage teams have the ability to not only clean and clear everything up like it never happened, but they can also bring you and your family back to normal as well.
Serving the communities of Auburn, Aurora, Baldwinsville, Brewerton, Bridgeport, Camillus, Cayuga, Central Square, Chittenango, Cicero, Clay, East Syracuse, Fayetteville, Fulton, Galeville, Hamilton, Hastings, Hubbardsville, Jamesville, Liverpool, Lysander, Madison, Marietta, Manlius, Marcellus, Mottville, Parish, Poplar Ridge, Sherrill and surrounding areas.