Water Damage Syracuse
Weather Alert: If you are experiencing weather-related damage from flooding, call us today for emergency assistance! 
911 Restoration Central New York
When water enters your home and starts damaging causing damaging your property, make sure you have the water damage Syracuse professionals from 911 Restoration Central New York to come in and lend you a hand.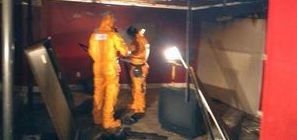 911 Restoration Central New York provides you with the highest quality of water damage restoration and we'll make sure that you get the help you need as soon as possible.
Once you give us a call, you can expect us to be there lighting fast.
We have an industry-leading response time of within 45 minutes that allows us to work on the problem before it can start causing other major headaches like rotting floors or warping hardwoods.
At 911 Restoration of Central New York, we offer a Fresh Start with our comprehensive selection of property damage restoration services, including but not limited to:
Whether you're a Central New York homeowner or business owner, 911 Restoration of Central New York is your Fresh Start! We'll communicate with you throughout the entire process, help answer questions related to insurance, and restore your property to its pre-damaged condition. One of our IICRC-certified teams is dispatched within 45 minutes of your call! Contact us today, and one of our friendly representatives will assist you in finding the nearest Central New York location.
Service area map
Additionally, our crews are available 24/7/365 to start solving the challenges of your situation immediately.
If your home is already struggling with a recent water invasion, then contact our water damage restoration Syracuse experts with 911 Restoration Central New York for the best experience possible today!
Terry Quigg
"911 Restoration is one of the best contractors I've ever worked with! Their work is excellent and service to match They are readily available by phone and very courteous If they don't answer immediately they return calls promptly. I highly recommend them"
Water Damage Restoration
Water damage can strike when you least expect it and can occur during even in the dead of night. Fortunately, 911 Restoration is available 24/7/365 to provide you with assistance on the day you need.
We have years worth of experience in giving people a fresh start through our water damage restoration work. Among the issues we can assist you with include:
Pipe bursts and other kinds of plumbing damage
Bathtub overflows and running sinks
Rain leaks and ceiling stains
Sewage backups
Ruptured hoses and leaking connectors on water-based appliance
Fire sprinkler malfunctions
Flooding and storm damage
Our team of water damage Syracuse specialists are licensed, insured, and bonded to perform various water damage repair techniques that will restore your home to look like new.
Whenever you're in need of assistance with water damage disasters, you can always count on our water damage restoration Syracuse team with 911 Restoration Central New York to give you and your home a fresh start, so give us a call today!
Sewage Backup Cleanup
Sewage backups is one the major water issues that can harm your home. There are three categories of water damage that you need to be aware of and these are:
Category 1 – Water does not pose an immediate threat to people and could be considered "clean." Category 1 damage includes bathtub overflow, pipe bursts, and fire sprinkler malfunctions.
Category 2 – Water now contains chemical, biological, or physical elements that could have the potential to adversely affect people's health. This water can be considered as "grey water" and may contain microorganisms that could have from the toilet (no fecal matter), sink discharges, and malfunctioning sump pumps.
Category 3 – This is the most severe kind of water emergency because of the filth that water carries. "black water" is filled with all sorts of dangerous bacteria and fungi that can cause major damage to your home and can lead to severe health conditions. Sewage backups fall into this category because of the filth that sewer water.
Whenever category 3 water emergencies like sewage backups do occur, it's absolutely vital that you get in touch with 911 Restoration right away.
We have the proper hazmat gear to be able to work on the problem safely and we have advanced drying equipment that will allow us to extract sewage water and all the filth it carries out of your home with ease.
To decontaminate the area affected by a sewage backup, we will be making use of the industrial strength cleaning solutions that will kill bacteria without causing any further harm to your hardwood floors, walls, or carpets.
Don't let your lovely home be overrun with category three water. Contact our sewage backup cleanup Syracuse team with 911 Restoration Central New York for immediate help today!
Mold Removal
When there's a problem like a roof leak, pipe burst, or hose rupture, water damage can lead to mold growth.
Fortunately, 911 Restoration's water damage Syracuse professionals have the IICRC certification to provide you with the highest quality of mold remediation services.
We will be providing a free visual inspection to check for any signs of mold growth and the source of the leak.
Once we locate the area where mold is growing, we will be using our eco-friendly cleaning solutions to get rid of mold and any spores it may released.
We will then patch up the leak to prevent any further fungal growth within your home.
Our mold specialists will make sure that all the needed repairs are done and your home is cleansed of all traces of mold.
If your home is starting to smell musty, or you've had a recent water damage exposure, then contact our mold removal Syracuse team with 911 Restoration Central New York today!
Disaster Restoration
When it comes to disasters, the experts with 911 Restoration Central New York know all there is to about the best practices for remediation, but they also have some solid tips for preventing such scenarios in the first place as well.
Some important things to remember about disaster restoration work and prevention:
Be sure to trim the trees around your property so that if there are any dead branches, that they don't come down onto your roof during high wind, or heavy rains. This can destroy a roof and introduce masses of water damage to the inside.
Make sure to  check your sump pumps at least once a year to ensure proper working conditions. If a sump pump fails when you need it the most, it will undoubtedly allow for massive flooding and water damage issues.
Make sure to clean out the gutters and downspouts on your roofing system to allow for proper drainage and to help prevent overflows, ice dams, and ceiling leaks that all result in water damage.
Never place anything into your plumbing system that it was not specifically intended to handle. This can include products that advertise as biodegradable, and even multi-ply sheets as well.
Disasters can come in many different shapes and sizes, and they can greatly affect the healthy, happy environment that you have created in your home or business in a matter of minutes.
So, if you have questions about specifics that aren't listed here, then contact our disaster restoration Syracuse team with 911 Restoration Central New York for help today!
Fire Damage Restoration
House fires are terrifying ordeals to go through and the damage it can cause may seem irreparable, but with 911 Restoration's help your home will look good as new.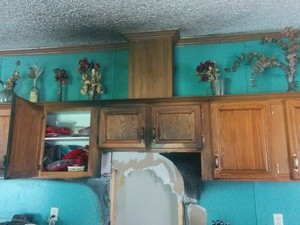 Once the fire department has extinguished the fire, we're the company to call for fire damage restoration. Our services will include:
Ash and soot removal
Ash water extraction
Chemical and gas cleanup
Odor removal
Document restoration
Full property restoration
Whenever you're faced with emergencies like water damage, fire damage, mold growth, sewage backups, or flooding, you can count on 911 Restoration to be there to provide you with the highest quality of repair and restoration.
For a fresh start with your home or office location give our fire and smoke damage restoration Syracuse team with 911 Restoration Central New York a call today!
Serving the communities of Auburn, Aurora, Baldwinsville, Brewerton, Bridgeport, Camillus, Cayuga, Central Square, Chittenango, Cicero, Clay, East Syracuse, Fayetteville, Fulton, Galeville, Hamilton, Hastings, Hubbardsville, Jamesville, Liverpool, Lysander, Madison, Marietta, Manlius, Marcellus, Mottville, Parish, Poplar Ridge, Sherrill and surrounding areas.