Water Damage Cayuga
The water damage Cayuga pros at 911 Restoration of Central New York is here to assist you with any flooding issue your home may experience.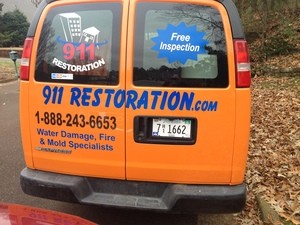 Our office stays open 24/7/365 to allow you to be available to schedule appointments and answer questions around the clock.
If you are experiencing an emergency, then we will get Cayuga water cleanup specialists to your door within 45 minutes, so you never have to wait long for help when you are in crisis mode.
When you hire us for a job, you can be sure that you are getting the best repair members in the business. The Cayuga floodwater removal agents are trained in the following forms of remediation:
Toilet overflow sanitization

Pipe bursts remediation

Washer hose bursts correction

Mold infestation clean up

Water heater leak repair

Fire sprinkler malfunction restoration

Flooded basement water removal
Call our IICRC certified Cayuga water extraction experts today and when we arrive on the scene we will provide you with a free home inspection.
We Are Pros At Repairing Shower Leaks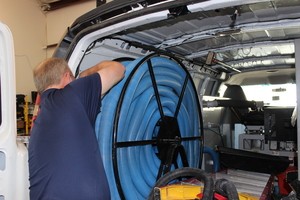 It is important for homeowners to be aware of potential water-based problems that their homes may be at risk of experiencing.
Inspect the shower arm to make sure the escutcheon plate is not loose, because if it is, than it can increase the chances of a fitting leak.
To quickly alleviate the situation of a loose escutcheon plate, our Cayuga water emergency team will pull the pipe flush against the wall and tightening the setscrew on the other side. This will temporarily stop the pipe from moving and leaking while it is in use.
With the leakage halted, the Cayuga leak professionals can get to work extracting any water from the premises and permanently repairing the source of the issue.
Our Cayuga flood mitigation crews are licensed, bonded and insured to help you correct your shower leak, as well as any other water disaster you may experience, so call us today!
We Are Trustworthy Water Damage Restoration Providers
The entire Cayuga water disaster operation places a great emphasis on customer service, and when you work with us, you can be sure that our staff will do whatever it takes to make you feel comfortable.
Making this process as easy as possible is very important to us, because we know what type of toll a flood can take on you and your family.
From the renovations to filing your insurance claim for you, you can rely on the Cayuga flood damage restoration techs to be there for you during this trying time.
Call us as soon as your discover a leak in your home and we will be there to provide you with affordable and efficient home restoration services.