Water Damage Chittenango
All homeowners are susceptible to experiencing water damage in one form or another, whether it is due to moisture-rich weather and normal home wear and tear, and our water damage Chittenango experts at 911 Restoration of Central New York know how to remediate it all.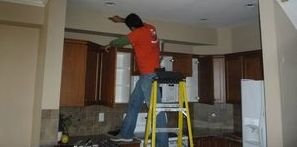 We are expertly trained in repairing any type of water disaster, giving the community peace of mind knowing that they always have help standing by.
Our water damage Chittenango professionals always makes sure to be available 24/7/365, because when water invades your home, immediate action is necessary.
When left untreated, standing water can result in a mold infestation, or even cause the wooden structure to rot. The IICRC certified water damage Chittenango team is trained to restore all causes of water damage, such as:
Flooded crawlspaces

Pipe bursts

Toilet overflows

Fire sprinklers

Ruptured hoses

Roof leaks

Water heater floods

Plumbing disasters
In order to best prevent these issues, call our water damage Chittenango staff is guaranteed to arrive at your home within 45 minutes of receiving your call to provide you with a free home inspection.
Our Water Disaster Experts Know Everything About Home Restoration
Our entire operation is licensed, insured, and bonded, making us some of the most qualified technicians in the industry.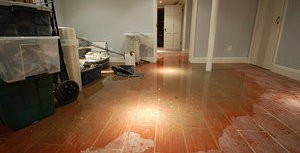 In order to make sure our customers understand exactly what is going on with their home, the water damage Chittenango agents check every corner of your home once we get on the scene.
Once everyone understands what needs to be done to restore your home, we work both quickly and efficiently to rescue your home and all the possessions inside from the devastating waters.
For the best changes of saving your home, and money, from water damage, call our water damage Chittenango specialists right away.
We Can Help You Understand Your Water Damage Insurance Coverage
With every job we are called to, we value professionalism and customer service, so much so that we will guide you through the entire insurance process from start to finish.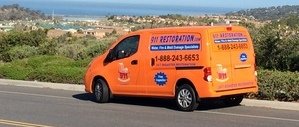 It can be very confusing to understand the terms of your policy, especially if you have never used it  before, but with all of our experience working with insurance providers, our water damage Chittenango pros know exactly how to file your claim.
You can count on us to do everything necessary to get you the best coverage possible. Even if for some reason your insurance does now cover the damage done to your property, you can rest assured knowing that we offer the most affordable prices around.
Call our water damage Chittenango crew at 911 Restoration of Central New York if you're looking for the best restoration company in the industry, and we will make your home beautiful again in no time.