Water Damage Fayetteville
The best way to avoid permanent damage to your home after it has been flooded is to have the water damage Fayetteville pros at 911 Restoration of Central New York arrive at your home fast to begin restoration work.
We understand that water damage remediation needs to be administered quickly and efficiently in order to prevent mold growth, structural damage and rot, so we stay available 24/7/365.
You will never have to wait long, because our water damage Fayetteville crew guarantees to arrive within 45 minutes for leak repair or water extraction, even if you need assistance in the middle of the night.
We know how to handle even the most complicated situations, including sewage backups, or any of the other following situations:
Roof leaks

Sewage backups

Appliance malfunction

Water heater explosions

Washing machine overflows

Ruptured appliance hoses

Home flooding

Shower pan leaks
Call our IICRC certified water damage Fayetteville techs as soon as you discover any signs of water damage and will make sure to use all of our resources to get your house looking like new.
You Can Count On Us For Professional Water Damage Restoration Services
When we arrive on the scene, we always implement services the same day we arrive, starting off with a free home inspection.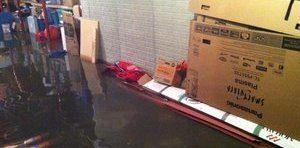 Our water damage Fayetteville experts are thorough when they conduct our inspections, so you can count on us to thoroughly check every corner of your property and keep you informed every step of the way.
Sometimes when water invades your home, it can do more than just cause damage to the property. Mold is a common byproduct of a flood or leak, and we are experts in removing every trace of the substance.
It is important to us that we keep an open dialog with all of our customers, so call our water damage Fayetteville professionals and we will go the extra mile to make your home look beautiful again.
Our Team Won't Let Water Permanently Damage Your Home
Our entire company is licensed, bonded and insured to implement the highest caliber of water damage restoration services on your home, as well as excellent customer service.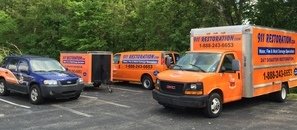 Our water damage Fayetteville team provides comprehensive care, focusing on water extraction, drying practices and full home restoration. We are your one-stop-shop to get your home back on its feet again.
We aim to reduce your wait time as much as possible, offering mitigations services as soon as we arrive, for all emergency situations. Getting the water out of your home will minimize the damage, which is something we take very seriously.
Our affordable prices are enough to show our customers how much we care, but our water damage Fayetteville staff also works with all major insurance companies to get you even better coverage.
Call our water damage Fayetteville unit at 911 Restoration of Central New York today, and we will get right on giving you the fresh start your home deserves.