Sewage Backup Syracuse
911 Restoration Central New York, is here for if you are experiencing water damage and sewage backup problems.
Our mission is based around the client, as we see ourselves as difference makers in the community. Providing you peace of mind, alongside a speedy and professional recovery is how we get you back on track for a fresh start.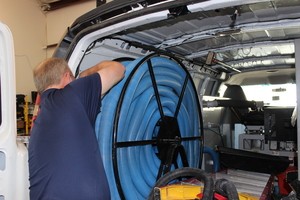 You get service that is:
Available 24/7/365
45-minutes away
Same-day
From the use of industrial grade vacuums and cutting-edge sanitation techniques, it will be like there never was an accident. After removing pooling water, we treat it with a spray designed to eliminate microorganisms.
You will be on track with a fresh start faster than disaster struck. Give us a call for dependable and expedient relief.
Preventive Maintenance and Restoration for Peace of Mind
Preventing sewage backup can be as simple as routine maintenance according to our sewage backup Syracuse team. Actively inspecting at risk areas will allow you peace of mind and taking care of your plumbing will keep disasters at bay.
Never flush the following items regardless if they say septic-system safe or water soluble.
Toilet paper
Tissues
Cotton swabs
Wet wipes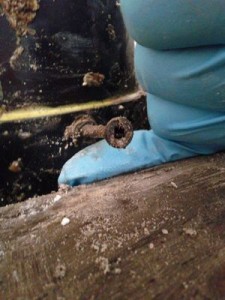 Another way in which it may occur is due to pressure changes brought on by floods. In the event of a pipe burst or flash-flooding, and even if you experience backup, then shut off the water in your home. This will prevent further water damage from happening.
An at risk area would be pipes that run outdoors below trees. Root invasion can and will cause blockages in the sewer lines, which will result in backup. Catching it early will save you from distress.
Be sure to only flush appropriate materials down your toilet. Many of the calls that our sewage backup Syracuse team responds to are problems that occur when excessive amounts of paper or other materials are flushed.
In the event of disaster, trust us. Our technicians know what you are going through and we seek to make things better. We utilize the latest drying technology to ensure the quickest cleanup of your home and even handle odor removal. 911 Restoration will be there for you when a disaster happens. Call us, day or night.
Leave Cleanup of Flooded Basements and Sanitation to the Experts
Everyone loves a D.I.Y. project. There is a sweet satisfaction in knowing that something was accomplished by your own two hands; however, when it comes to sewage backup cleaning, you want none of that on your hands.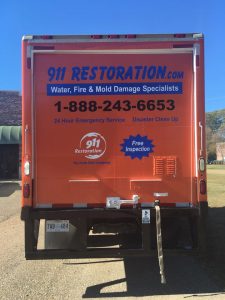 That type of accident is a category 3, which should only be handled by the licensed, bonded, and insured team at 911 Restoration.
The reason being is that the water may contain harmful microbes that can make you and your family sick. We care about you, and in order to ensure your safety we pull out all the stops.
The IICRC certified sewage backup Syracuse team comes equipped with all the tools necessary to do a complete overhaul of your living environment.
With hazmat suits at the ready, we charge into the heart of the disaster in order to bring you the peace of mind you deserve.
This also curbs the amount of mold spores, so that an infestation is avoided. Following sanitation, we restore and reconstruct any damage done to structures.
We provide you with 360 degrees of protection, so count on a fresh start. Call 911 Restoration Central New York if you are experiencing any sewage backup.
Serving the communities of Auburn, Aurora, Baldwinsville, Brewerton, Bridgeport, Camillus, Cayuga, Central Square, Chittenango, Cicero, Clay, East Syracuse, Fayetteville, Fulton, Galeville, Hamilton, Hastings, Hubbardsville, Jamesville, Liverpool, Lysander, Madison, Marietta, Manlius, Marcellus, Mottville, Parish, Poplar Ridge, Sherrill and surrounding areas.