Water Damage Manlius
The primary objective of 911 Restoration Central New York is to provide homeowners with professional assistance that can help them deal with water damage situations like pipe bursts and sewage spills. Whenever a leak springs within your home, our water damage Manlius technicians can provide the repairs and restorations that will make your property look good as new.
We know it can be frustrating to deal with water damage, especially when pipes start leaking in the most inconvenient of times like in the dead of night. Fortunately, our water damage Manlius pros are available 24/7 to ensure you get the help you need exactly when you need it. This will help us prevent any further harm water may cause such as wood deterioration and mold growth. When you give us a call, you can expect us to be there within 45 minutes!
Once on site, we will be conducting a free inspection and estimate of your property. With this assessment, we can figure out the full extent of the problem and recommend complete solutions at an affordable price. Rest assured that your home is in good hands when water damage Manlius specialists are there to lend you a hand.
The Complete Solutions To Your Water Emergencies
Depending on how much water has gotten into your home, water damage can be a very serious concern that can affect multiple areas. Storms, floods, roof leaks, and pipe bursts are all issues that can bring in huge amounts of water into your home which can severely reduce your home's structural integrity and bring in excess moisture that can lead to mold growth.
Whenever large sections of your home are affected, it's best that you leave the repairs and restorations to the water damage Manlius pros. We are licensed, insured, and bonded to provide you with top notch services that will give you a fresh start. Here's what you can expect from our team: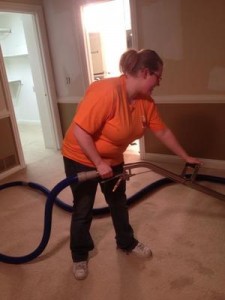 Through the free visual inspection we provide, we can search for any indicators of mold growth and provide the necessary remediation. We can remove mold using our eco-friendly cleaning solutions.
Any damage to your roof and plumbing will be patched up right away. We will also extract water out of your home using our state-of-the-art drying equipment. Our water damage Manlius team will even make sure to check nook and cranny of your home for thorough extraction.
We will disinfect and remove foul odors from areas affected by sewage spills using our industrial strength cleaning solutions.
The Professionals You Can Always Count On For Water Damage Restorations
Our water damage Manlius technicians are IICRC certified to perform complete property restoration that will give you and your home a fresh start! We have over three decades worth of experience in handling all manner of water damage problems such as ceiling leaks, pipe bursts, sewage spills, storm damage, flooding, and washer bursts. If you need any of those issues taken care of, we're the company that you can always turn to!
For immediate water damage relief, call 911 Restoration today!