About 911 Restoration Syracuse
Meet the Owner:
The owner of 911 Restoration Central New York is no stranger to the world of customer service through his flood cleanup efforts. He has been on one end of customer relations or another for his entire career.
"We opened up last year in June because I wanted to strike out on my own," he says, "and being my own boss in the restoration industry gives me the ability to help people with different problems every day."
The owner is a true lover of people. He's a regular sponsor of golf tournaments, a supporter of a super sprint race-car, and he always makes sure to donate both his time and money to the Relay For Life cancer walk which benefit those in need of life-saving treatments.
Benefitting those in need is one of the major motivators behind his desire to open up a branch of 911 Restoration. "We are the solution to problems that people can't even comprehend solving on their own and that makes us heroes."  the owner says of his work.
Taking care of the client throughout the entirety of their dilemma is always a priority for him and his crews.
This is because their job starts from the moment they pick up the phone to answer the emergency call, and it doesn't stop until the client gets their property back in the safe and sound way that they remember it.
Project Manager's Top Tips:
Our owner knows the restoration industry inside out. His skills and expertise have been honed from doing quality work for the people of Central New York and giving them the best customer experience at the same time on all the various jobs he has done.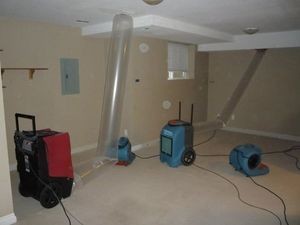 One of his tips for making it through winter without a pipe burst incident from the cold weather is to never let the temperature of your home dip below freezing.
This simple technique will keep your pipes from freezing and thus from bursting under pressure. A pipe burst can be an extraordinary burden for homeowners, but especially so during winter when the damage can be so much harder to take on than it is during the rest of the year.
Another solid trick that homeowner's can employ to stave off the worst forms of water damage is to clean out gutters before the winter hits. Cleaning gutters is the only way to avoid ice dams. An ice dam can do serious damage to the layers of the roof.
Damage to these layers can lead to the introduction of melt water to the interior of the home. Once inside, rain leaks will cause water damage and harbor mold growth too. Ultimately cleaning the gutters is vastly cheaper than fixing the whole roof.
Cafeteria Challenge Conquered
Our owner assesses situations over the phone when people are distraught. This way he can begin making decisions about what equipment and crew will be needed for the job.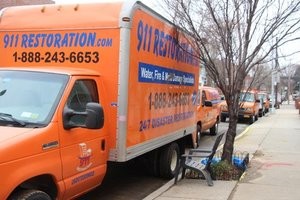 Simultaneously he guides the property owner through their worries by describing how he can fix everything, and in short order too.
On one occasion he was called to do a fire and smoke damage job for a community cafeteria.
The fire had started with some chaffing dishes, and was quickly extinguished so that no one was hurt, but there was a good amount of damage done to the building from the soot and acidic smoke smell.
The owner and his staff got straight to work removing the soot from all the surfaces and making sure that it didn't smell like fire and smoke anymore. Then his team went the extra mile to make sure that the cafeteria was cleaner than ever.
"In fact, the staff couldn't wait to get back to their jobs because the kitchen was the cleanest they had ever seen it, and that was such a treat for them." he says.
The kitchen cleanup efforts that the owner and his crew performed are representative of the Fresh Start attitude that they bring to every job they do, be it a fire and smoke removal, water damage, mold contamination, sewage backup cleanup or any other type of disaster that befalls property owners.
We can take it all on, and do so with a smile so big and reassuring that it makes everyone we work with feel that they are being truly looked after to the highest extent – because they are.