Fire and Smoke Damage Restoration Syracuse
The owner and operator of 911 Restoration Central New York, Patrick LaPage, is here to let you know that everything is going to be alright if you are experiencing fire damage.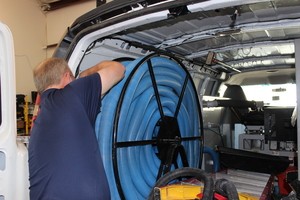 Our team will be there for you in a moment's notice because you get:
A team that is available 24/7/365
45-minute response time
And same-day service for all emergencies
Everyone deserves a fresh start after a home disaster, so we are here to bring you that. Peace of mind and a renewed tomorrow are just around the corner.
Our knowledgeable technicians are fully equipped to do everything from removing smoke odors, cleaning stains, and ensuring that your living space becomes safe for you and your family.
Call the fire damage Central New York team at 911 Restoration, today.
What Fire Damage Is, Really
Seldom are charred corners ever the main concern for homeowners after experiencing a home disaster. Let's walk through a small example like a grease fire. Now, these are usually the smokiest flames, and they will result in white smoke pluming from them, which is what the damage really is.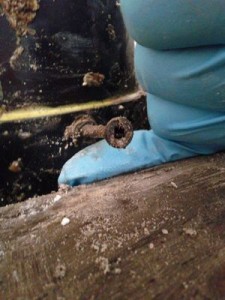 Charring and burning may occur if the fire is attempted to be put out by water. Let's take a minute to let that sink in. Do not put a grease fire out with water.
The lipids separate in water, and this will make the fire worse. Instead, take the pan off the heat source or turn down the burner.
In that kitchen disaster, the smoke will not be contained within those walls. It will fill the space of the room until it escapes through vents or it spills into another part of the home.
The common homeowner may think of opening up a window and letting the smoke out may be the best bet; however, the odor comes from how the smoke penetrates the porous material that makes up your home.
Whether it be sheetrock, concrete, brick, or curtains, little tiny particles lifted by the hot gas will be deposited into these materials.
This is why D.I.Y. restoration may quickly become costly and tedious. And for this reason, homeowners should call the fire damage Central New York team at 911 Restoration.
Certified Disaster Restoration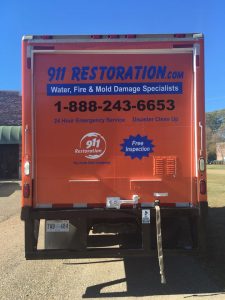 "Central New York residents deserve a restoration company they can have faith in, which is why we have done everything within our reach to show we are the trustworthy," explains LaPage.
Homeowners, when you call him, you are really coming into contact with an IICRC certified restoration team that can do it all.
And that is the difference between us and groups like general contractors. When we arrive we immediately begin assessing the area and then allotting the appropriate resources.
To elaborate, as most fires are fought with water, it may pool in your living space. Taking care of that issue first means that you avoid mold and any other type of effects caused by water damage. Following that we treat the space with antibacterial spray, therefore eliminating germs that may contribute to bad odors.
We salvage as much as we can from textiles to furniture. It is what is needed for your peace of mind; unfortunately, not everything is salvageable.
Anyone boasting to be able to save all your things may not be entirely honest. We believe in full informed consent and positive professionalism. Trust in our ability to give you a complete damage estimate because knowing the full extent of what you are facing is the first step in remediation and lasting peace of mind.
If you are in need of a fresh start, and a team that will get a job done right the first time, then call us at 911 Restoration Central New York. We will have your back.