Water Damage Clay
911 Central New York keeps their offices opened 24/7/365, because we understand that you never know when water might strike.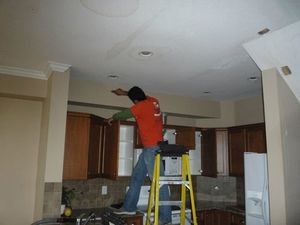 Water damage is a normal part of owning a home, what matters is how long it takes for the damage to be repaired.
Whether rainfall seeps through the roof or a burst pipe causes a flood, extracting water from the home is something that needs to be cleaned up immediately, and the Clay experts know exactly how to remediate any situation.
The Clay water extraction pros aim to reduce the chance of secondary disasters, such as mold growth and structural interference, by responding within 45 minutes of receiving your emergency call.
The Clay flood remediation team uses the latest drying technology to remedy emergencies such as a pipe burst, water heater floods or toilet overflows, because we know that a fast and thorough water removal job is the only thing separating you from a clean home and one full of mold.
When you call the Clay water extraction specialists they will provide a free visual inspection to check for a mold infestation after all the moisture has been cleared from the home.
Call the Clay Professionals for Water Damage Remediation
Our water damage Clay crew has over 35 years of experience dealing with all forms of water disasters, so we know what it takes to get your home back to normal after a flood.
We maintain professionalism throughout all disaster restoration jobs, no matter how big or small, offering same day water damage restoration services to every customer.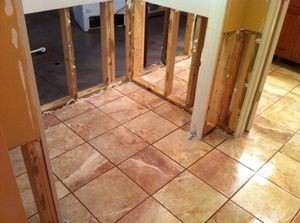 Our specialists are able to provide help with the following situations:
Flooded crawlspaces
Pipe bursts
Toilet overflows
Fire sprinklers
Ruptured hoses
Roof leaks
Water heater floods
Plumbing disasters
Call our licensed, bonded and insured water damage Clay professionals when your house floods and we will be there within the hour to start pumping water from your living space.
Our Water Extraction Techs Want to Take Care of You
We know that each type of water damage has its own brand of destruction. Clean water from a sink overflow or a pipe leak is perfect for starting a mold colony in hidden crevices.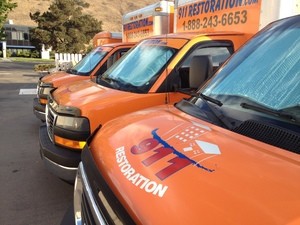 Gray water from rain leaks or a washer burst promotes health hazards if they contact human skin. Black water resulting from a toilet overflow or stagnant water may lead to even more serious diseases.
In order to avoid these consequences and health problems, call our IICRC certified Clay water damage technicians immediately.
Once our Clay water damage specialists arrive, we give a free estimate before getting to work to make sure that there are no surprises along the way.  We will then file your insurance claim, making sure to get you the most coverage possible.
On top of working with all major insurance companies, we make sure to offer all of our customers competitive prices. You are our main priority, and our water damage techs will whatever it takes to prove that to you.
When you discover water damage in the home, please call our Clay water damage team. We want to be there for you when you need a fresh start!