Mold Removal Syracuse
Owner of 911 Restoration Central New York Patrick LaPage runs the best mold removal team in the community. His goal is to service as many homeowners dealing with mold as he can, while still offering fast and efficient service.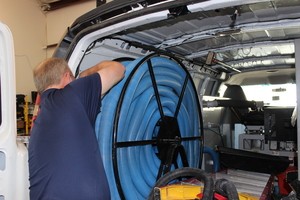 The mold removal crew is trained in clearing homes of every trace of mold, something they have learned a lot about in the 35 years they have been in the business.
Their IICRC certification further proves the mold removal staff's dedication to giving their customers the best service possible, since it shows that they know how to properly inspect for mold growth and then dispose of it.
Moist, dark places are the ideal living situations for mold, allowing them to spread everywhere, as long as there is water present.
Sometimes there might be mold spores in the air, which are relatively unnoticeable when they are dry, but will become rapid growing fungi when added to moisture.
Limiting the amount of time that mold has to infest your home is key. 911 Restoration Central New York understands how important it is to get mold out of the house, so they promise to be there within 45 minutes of your call.
Call us anytime, day or night, if you need assistance with mold removal. We are open 24/7/365, including holidays, in order to be there for you in your time of need.
Living with Mold Can Be Potentially Dangerous  
The presence of water damage usually indicates the presence of mold. The best way to eradicate mold is to make the area it is living in as dry as possible.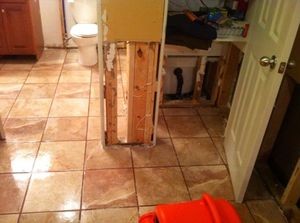 The mold removal agents specialize in this type of work, using high tech machinery and advanced techniques to assist in the mold removal.
Branch owner Patrick personally knows the implications of mold infestations, having seen and experienced so many instances of it firsthand.
He wants homeowner to know that they do not have to live with mold, in fact doing so can be dangerous, sometimes causing breathing problems, headaches and mood swings.
The mold removal experts at 911 Restoration will do everything they can to get the mold out of your home thoroughly, that includes both clearing out the mold and making sure that no water is getting in through leaks or cracks.
This will prevent future mold infestations from occurring, which will keep you and your family healthy and happy.
Keeping our customers our number one priority is our main concern when it comes to mold removal. We want you to feel like you are in the best hands and know that the job is going to get done properly.
It Does Not Have to Cost a Fortune to Get Rid of Mold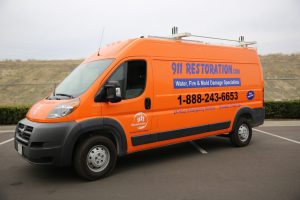 The Central New York mold removal agents vow to offer their customers the most affordable service possible.
Not only that, but they will work with whichever insurance company you use in order to make sure that you are getting the best possible coverage.
Our entire operation is also licensed, insured, and bonded, providing you with the most comprehensive mold removal service in the community.
We also include help and support in getting your mold removal bill covered by your insurance policy.
The mold removal technicians understand how confusing filing an insurance claim can be, so we want you to know that someone from our staff will guide you through your paperwork and even talk to the insurance company for you if need be.
Do not let mold ruin your family home. Call a mold removal professional at 911 restoration Central New York today. We are looking forward to giving you the fresh start you deserve.
Serving the communities of Auburn, Aurora, Brewerton, Bridgeport, Central Square, Cicero, Galeville, Hamilton, Hastings, Jamesville, Marcellus, Oswego and surrounding areas.