Water Damage and Mold Removal Hamilton
When homeowners discover water damage in their home, they should know that mold growth is usually a bi-product of that invading moisture, which is why you should call call the mold removal Hamilton pros at 911 Restoration of Central new York right away.
Our water damage Hamilton unit knows how important it is to act fast when it comes to mold remediation, especially because of the structural and health problems it can potentially cause, such as:
Structure damage
Our mold removal Hamilton crew is available 24/7/365, and our offices always have service agents are standing by to schedule an appointment with a mold removal Hamilton crew at your earliest convenience.
We have many years in the home restoration industry where we have dealt with mold infestations on a regular basis, and we always make an effort to arrive within 45 minutes of receiving your emergency call. When you hire our water damage Hamilton techs, you can be sure you are getting the most competent mold removal services in the business.
Call us as soon as your notice unusual dampness, musty smells or dark spots growing in your household, and our mold removal Hamilton experts will provide you with a free visual mold inspection.
You Need To Know That Fungus And Mold Can Affect Your Health
The reason it is so important to get fungus mitigated from your property is because the longer you breathe in the spores, the more of a health risk your home becomes.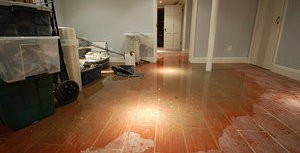 Our water damage Hamilton professionals want homeowners to be aware of the symptoms that prolonged mold inhalation can cause, which include wheezing, asthma, coughing, headaches, sneezing, itchy eyes and skin rashes.
Our mold removal Hamilton team knows how to properly cleanup even the most severe mold situations without contaminating the unaffected areas of the home or ourselves.
Call us as soon as you begin noticing any of the above symptoms, so our water damage Hamilton staff can get started making your home healthy and happy again.
We Will Help You Recover After A Fungus Infestation
It can be mentally hard to recover after you learn that you have been sharing a living space with mold. Knowing that you and your family have been inhaling fungus for an undetermined amount of time can be overwhelming, but our mold removal Hamilton technicians will help you deal with everything.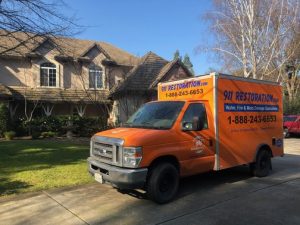 We pride ourselves on our customer service, making every effort to be there for you and make this process as easy as possible.
Our water damage Hamilton agents will even assist you with the financial end of things, making sure to offer you affordable prices for all of our services.
It is important for us to be there for you at literally any time, which is the main reason our phone lines are open around the clock.
Call us the moment you have any questions and our mold removal Hamilton specialists at 911 Restoration of Central New York will get you on the road to a fresh start today.