Mold Removal Cicero
If you discover mold growing in your household, you can depend on the mold removal Cicero agents at 911 Restoration of Central New York to do everything they can to make your home a clean, safe place for you and your family.
We used the most advanced equipment and skills to ensure that your home becomes completely sanitized and free of all mold and mildew, such as:
Water damage restoration
Thorough drying techniques
Air filters and purifiers
It is important to us that you get the immediate help that you deserve, and we can offer that since our service agents are available 24/7/365, allowing you to schedule an appointment with us the moment you discover the substance in your family home.
Our IICRC certified mold removal Cicero specialists use containment structures, like vapor barriers, to keep spores from spreading throughout the home during the cleaning process, as well as air purifiers and vacuums that remove all traces of the mold. So, call our mold removal Cicero pros today and we will start the process off right with a free visual mold inspection!
Understanding The Health Risks That Are Associated With Mold Growth
If it is determined that there is mold in your household, then it is important to get it removed from the premises right away. The longer mold is in the property, the more health issues it can impose upon those living in the home.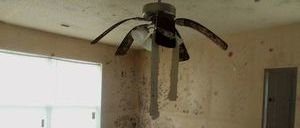 Prolonged mold spore inhalation can cause many problems, such as wheezing, difficulty breathing, headaches, coughing and sneezing.
Our mold removal Cicero crews always put your safety first, so you can rest assured when we are on the scene we will do whatever it takes to get rid of every trace of mold.
We use advanced techniques and tried and true methods to clear away preexisting mold from one area, without contaminating the rest of the house.
So, call our mold removal Cicero unit with 911 Restoration Central New York and we will do whatever it takes to keep your health in tact in no time at all today!

You Can Trust Us To Successfully Get You Through Any Mold Crisis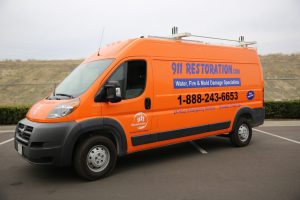 We recognize the importance of excellent customer service, so when our mold removal Cicero operation is on a job, we do all we can to put your wants and needs first.
It can be overwhelming when you find mold on your property and you are told you need a complete renovation of the affected area, and our mold removal Cicero techs are sensitive to this.
To make things easier, we promise to do everything we can to keep you feeling calm throughout the entire process, including the financial aspect.
Knowing you have to cover he costs for all of this can understandably make you feel overwhelmed. We want to keep your out of pocket expenses low, so we offer affordable prices on all of our fungal remediation services.
Call our mold removal Cicero workers at 911 Restoration of Central New York today and we will get you and your family on the road to a fresh start.